SCIENTIFICALLY PROVEN...
SUPPORT FROM HEAD TO HOOF
Horses have many hurdles to overcome throughout their lifetime.
Their health and happiness mean everything to you. Providing them with proper nutrients you can trust means everything to us.
That's why we've created TruEquine™, a natural* postbiotic horse feed additive that works with the biology of the animal to maintain immune strength and promote digestive health. No matter their class, type, or life stage, TruEquine supports optimal digestive function in all horses, and can lead to proper joint support, gut health, and stress management.
Check with your local manufacturer/brand to see if it is available.
*Natural as defined by AAFCO
HOW POSTBIOTIC FEED ADDITIVES HELP HORSES
Life can be stressful – even for your horses. Whether it's showing, traveling, trailering, poor nutrition, food changes, or environmental factors, all these events take a toll on their immune system. That is where a postbiotic horse feed additive can help!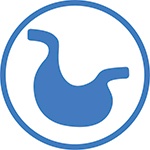 Learn how TruEquine™ supports a healthy hindgut microbiome for optimal digestion and gut function, helping soothe the stomach.
What Are Postbiotics?
How Do They Work?
According to the ISAPP 2021 consensus definition, a postbiotic is: "a preparation of inanimate microorganisms and/or their components that confers a health benefit on the host". Postbiotics can have a positive effect on the beneficial bacteria within the horse's gut, which can support: mobility, digestion, and immunity.
More than 70 percent of your horse's immune system is found in their gut. That's why gut health is linked to immune health. It's also why probiotics, prebiotics, and postbiotics are an essential part of keeping your horses healthy. So what's the difference between prebiotics, probiotics, and postbiotics?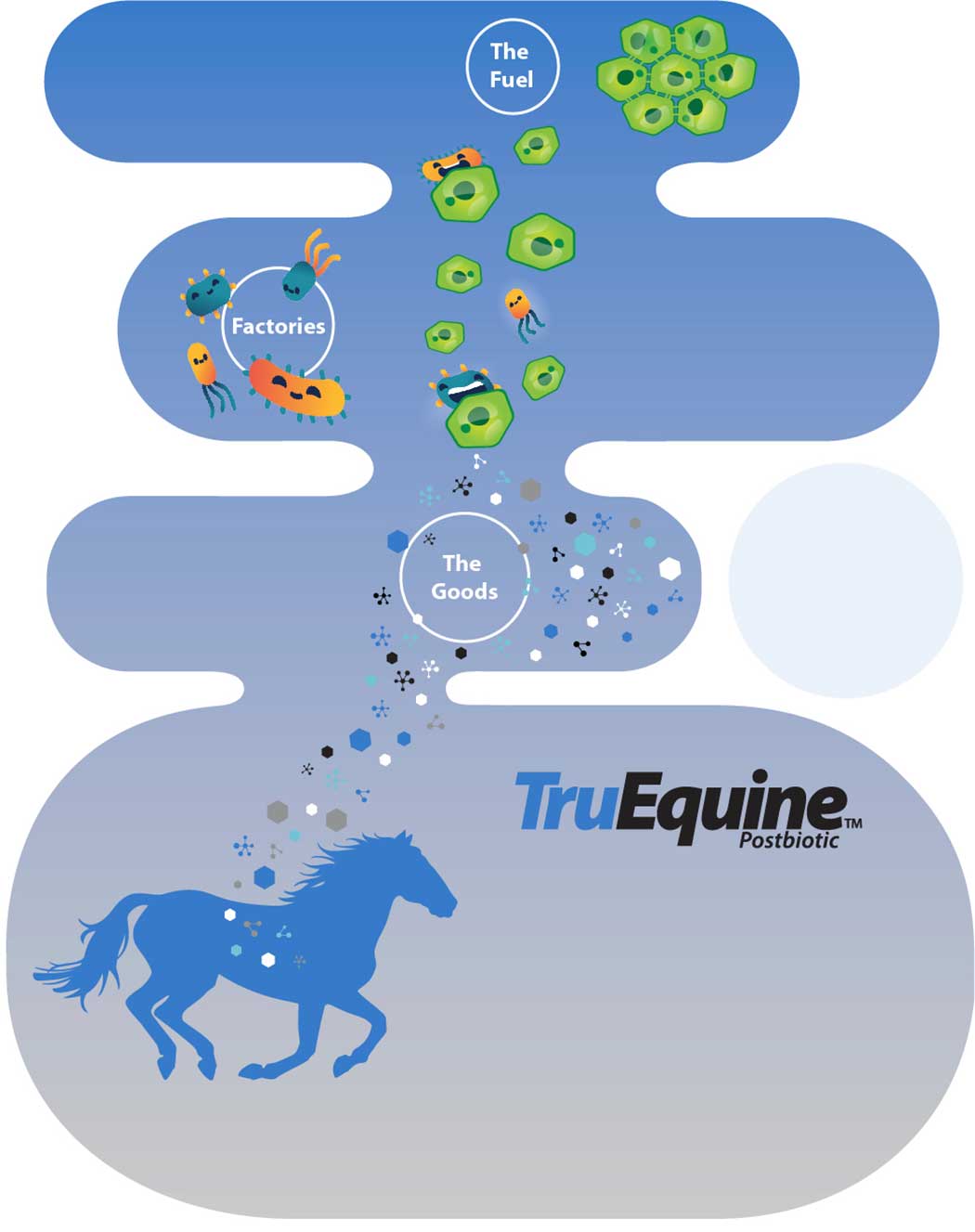 *FODMAP – fermentable oligosaccharides, disaccharides, monosaccharides, and polyols
Probiotics are the "good" or "friendly" bacteria that promote a healthy digestive tract and work to break down and digest food. Prebiotics are fuel for probiotics, support their growth, and help the immune system keep bad bacteria under control. When you feed prebiotics to probiotics, you get postbiotics. Simply put, prebiotics + probiotics = postbiotics.

TruEquine Postbiotic provides the right combination of metabolites to optimize horse health and overall wellbeing.
READY TO GET BACK IN THE SADDLE WITH POSTBIOTICS?
Let us share how TruEquine™ Postbiotic can support your horse's mobility, digestion, and immunity.