Horse Stress Management AND Cortisol
TruEquine™ supports horse stress management through a healthy immune system.   Cortisol is the horse's main stress hormone that helps manage the body's response to stress. Research shows that horses fed TruEquine:
Experience reduced excessive whole-body stress following exercise.

Respond appropriately to exercise, while  experiencing minimized excessive stress afterwards for faster recovery.
Have more managed and appropriate whole-body response to the stress of exercise.
Exhibit lower serum concentrations of cortisol compared to control horses. 

Experience

cortisol returning to pre-exercise levels at the one-hour timepoint

, while control horses took until the six-hour mark.

At the six-hour post-exercise timepoint, horses fed TruEquine exhibit 68% lower levels of serum cortisol

compared to pre-exercise levels.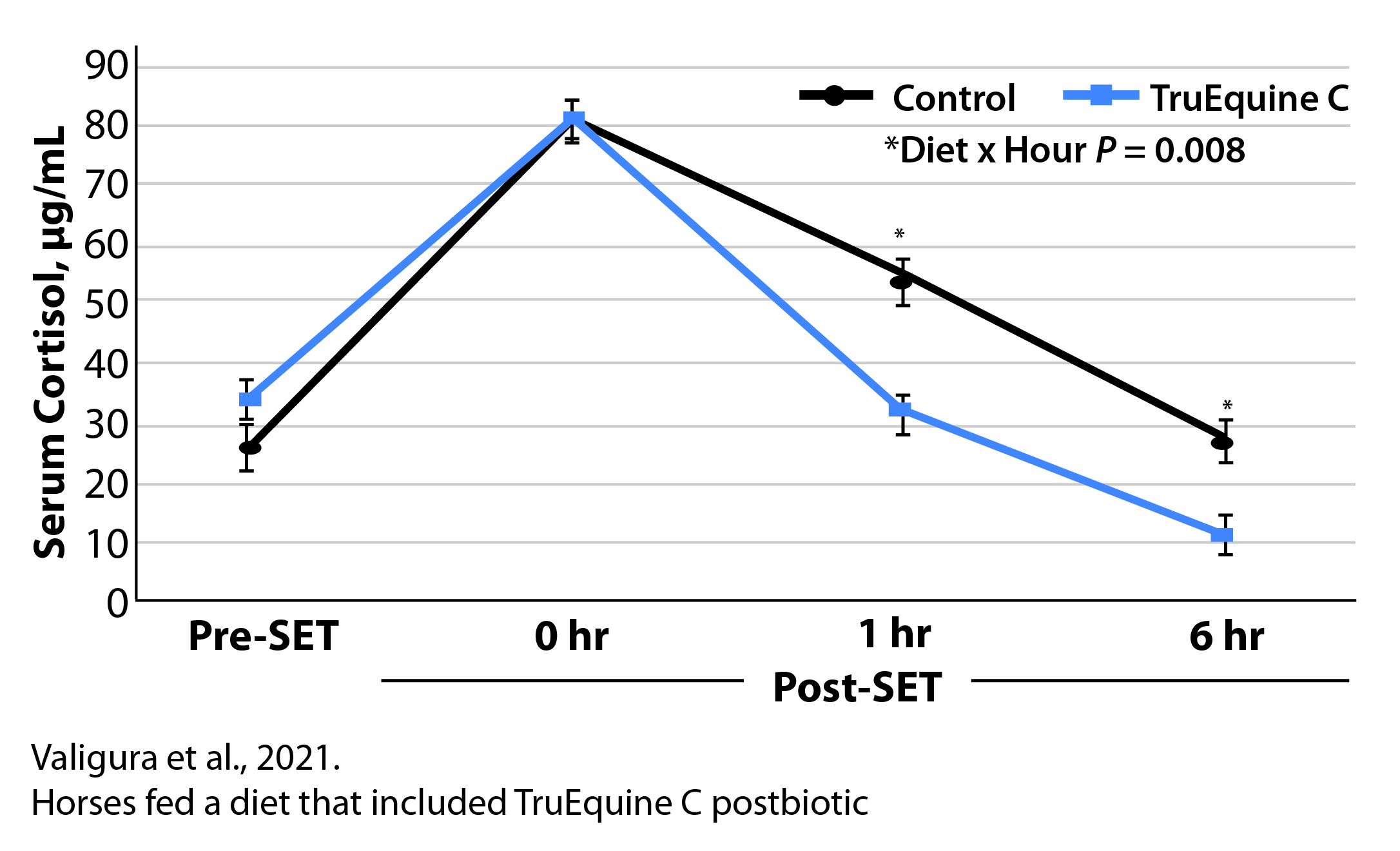 READY TO SADDLE UP WITH POSTBIOTICS?
Let us share how TruEquine Postbiotic can your horses better manage their stress.