TruEquine provides joint support by helping improve horse joint health following an acute stressor by reducing a joint inflammation biomarker.
Prostaglandin E2 (PGE2) a is biomarker often used to assess inflammation. PGE2 can be used as an indicator to evaluate efficient and appropriate response to exercise stress in joint tissue.
At the six-hour post challenge, TruEquine-supplemented horses demonstrated significantly lower synovial PGE2 indicative of a lower inflammatory marker response.
Overall PGE2 levels were lower in horses fed TruEquine Postbiotic compared to control horses.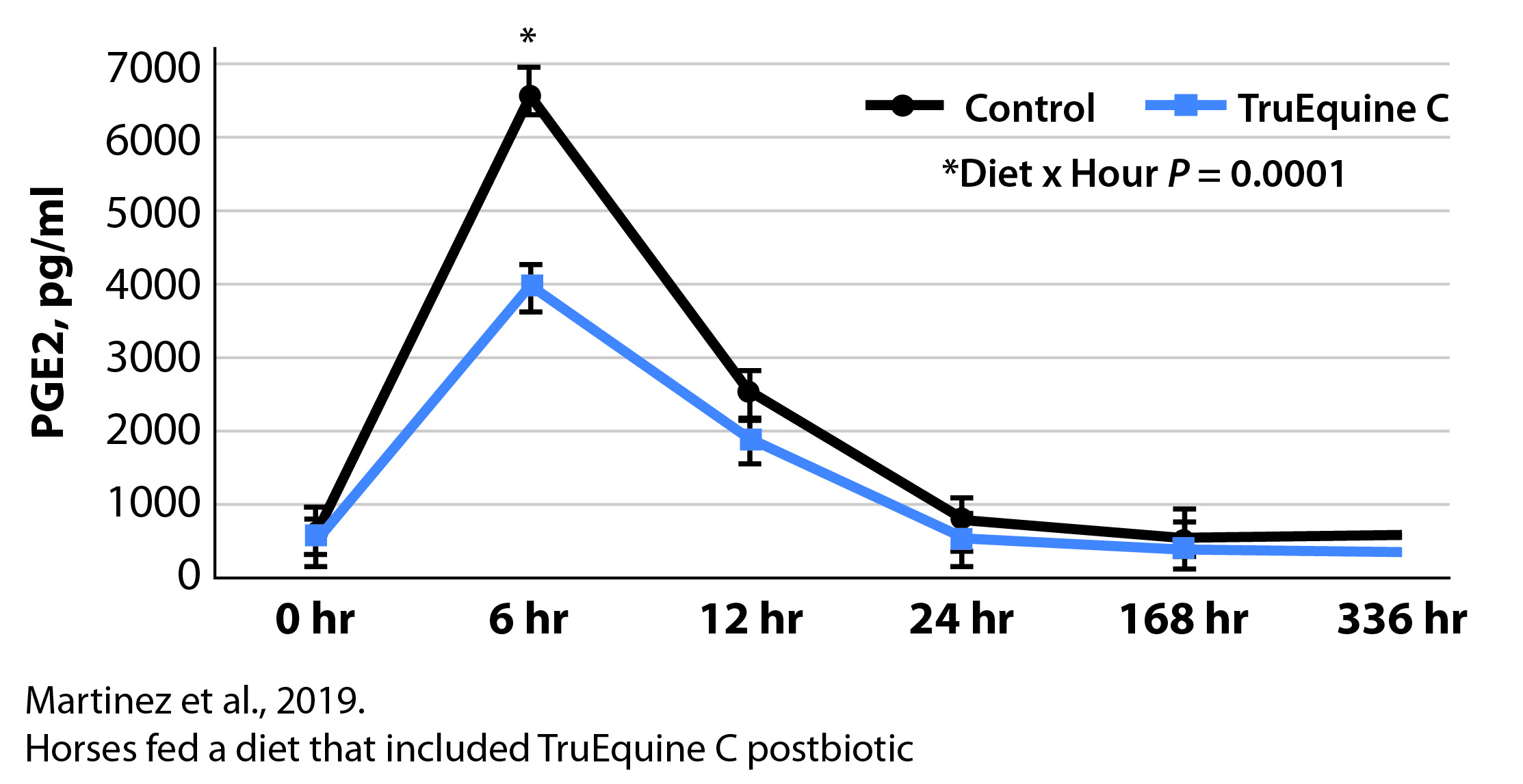 READY TO SADDLE UP WITH POSTBIOTICS?
Let us share how TruEquine Postbiotic can support your horse's joint health.